3M's
The objective of the 3Ms is to bring married couples and single persons of the church together for the purpose of fostering a spirit of Christian fellowship, religious education and cultural development. The 3Ms is committed to assisting both the Sunday school and the Araratian Armenian School. Their main annual functions are the Golf Tournament held in June, co-sponsored with the CSA and the ACYOA Talent Show.
3M's Paree Josh Cookbook
The 3M's has had great success in gaining wide distribution of its now famous Armenian cookbook: PAREE JOSH "Good Eating". It is in its 3rd Edition reprint and there are still supplies available. A must for every family. It makes a perfect gift. Includes hundreds of well loved Armenian, mediterranean and Middle Eastern favorites. To order this well loved cookbook, send $23 (includes s/h) per copy to:
3M's of St. Mary
200 W. Mt. Pleasant Avenue
Livingston, NJ 07039
ACYOA
"The ACYOA is not another organization formed to bring Armenian youth together. It is much more than that. It is a body which has to shoulder the burden of responsibility of passing on the Armenian Church tradition to the Armenian Youth of Armenian Parentage, and thus assume the continued existence of the Armenian Church in America. It has a sacred mission of bringing the eternally new divine message of Christ to the minds and hearts of its members and others, through the magnificent instrument which is the Armenian Church It has to strive to make the Armenian cultural heritage a living factor in America. It has the aim of uplifting the spirit of its members, and thereby enriching our community life."
-Abp. Tiran Nersoyan founder of the ACYOA
 
On behalf of the St. Mary ACYOA Sr. Chapter of Livingston, NJ, I would like to extend my invitation to you to join our chapter. We are looking for youth to become more active in our Church community. We have just officially established ourselves as a chapter at a place to call home. Although our numbers are small now, we will grow in size and in faith together with your participation. We intend to be active in the life of the Church and wish to be a good example for future ACYOA members. We plan on participating in ACYOA events at large, as well as having events for our chapter along with regular meetings and activities starting in the fall incorporating the 5 circles of the Cross. We would also like to be involved in Sports Weekends, Leadership Conferences, and other Christian programs.
We would love for you to become a member of your home Church's ACYOA Sr. Chapter. Der Shnork and the Parish Council are in full support of our endeavors. If you have any questions please feel free to contact me at any time. I am looking forward to hearing from you and your participation in the future.
Membership Information Click Here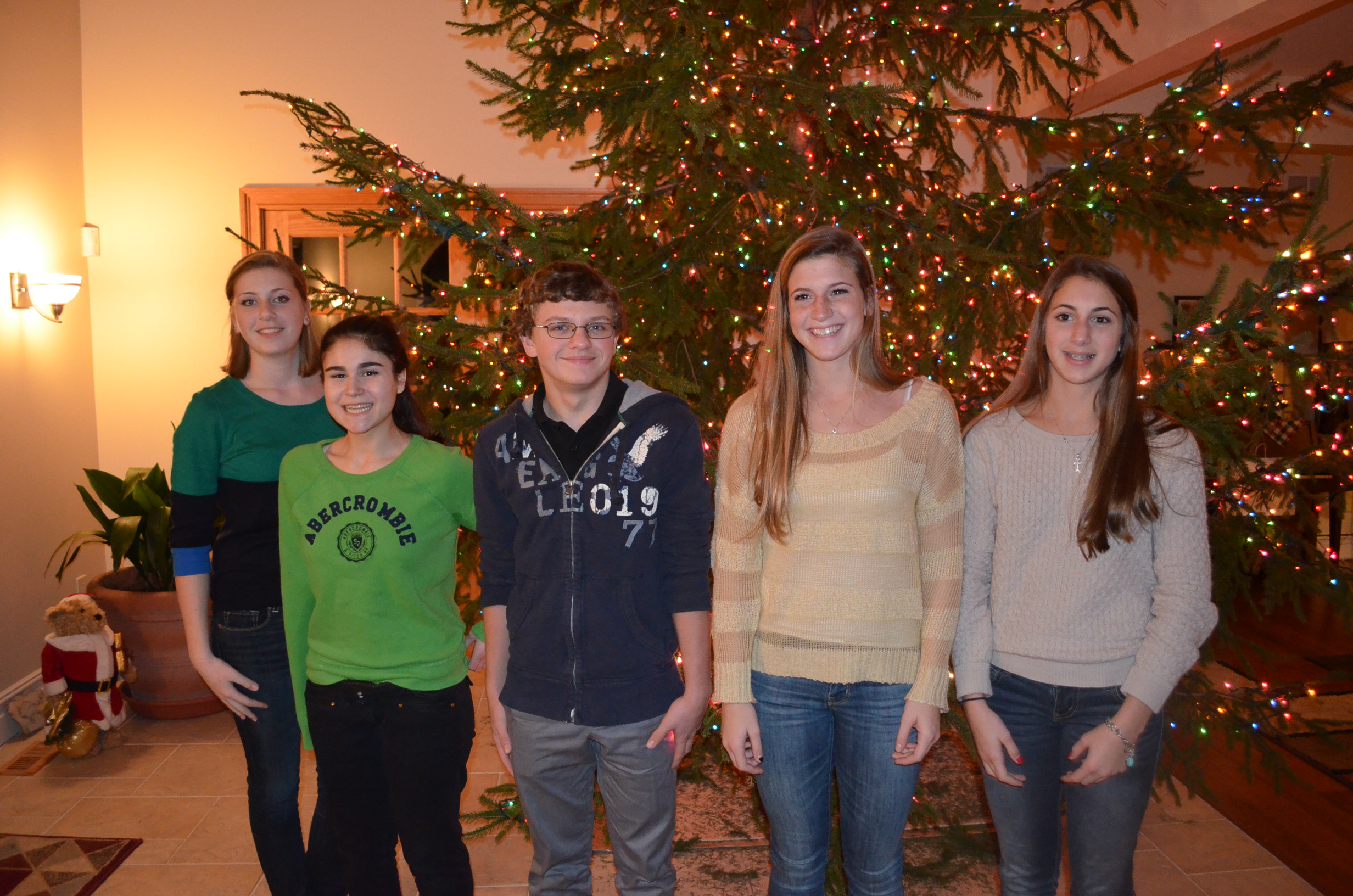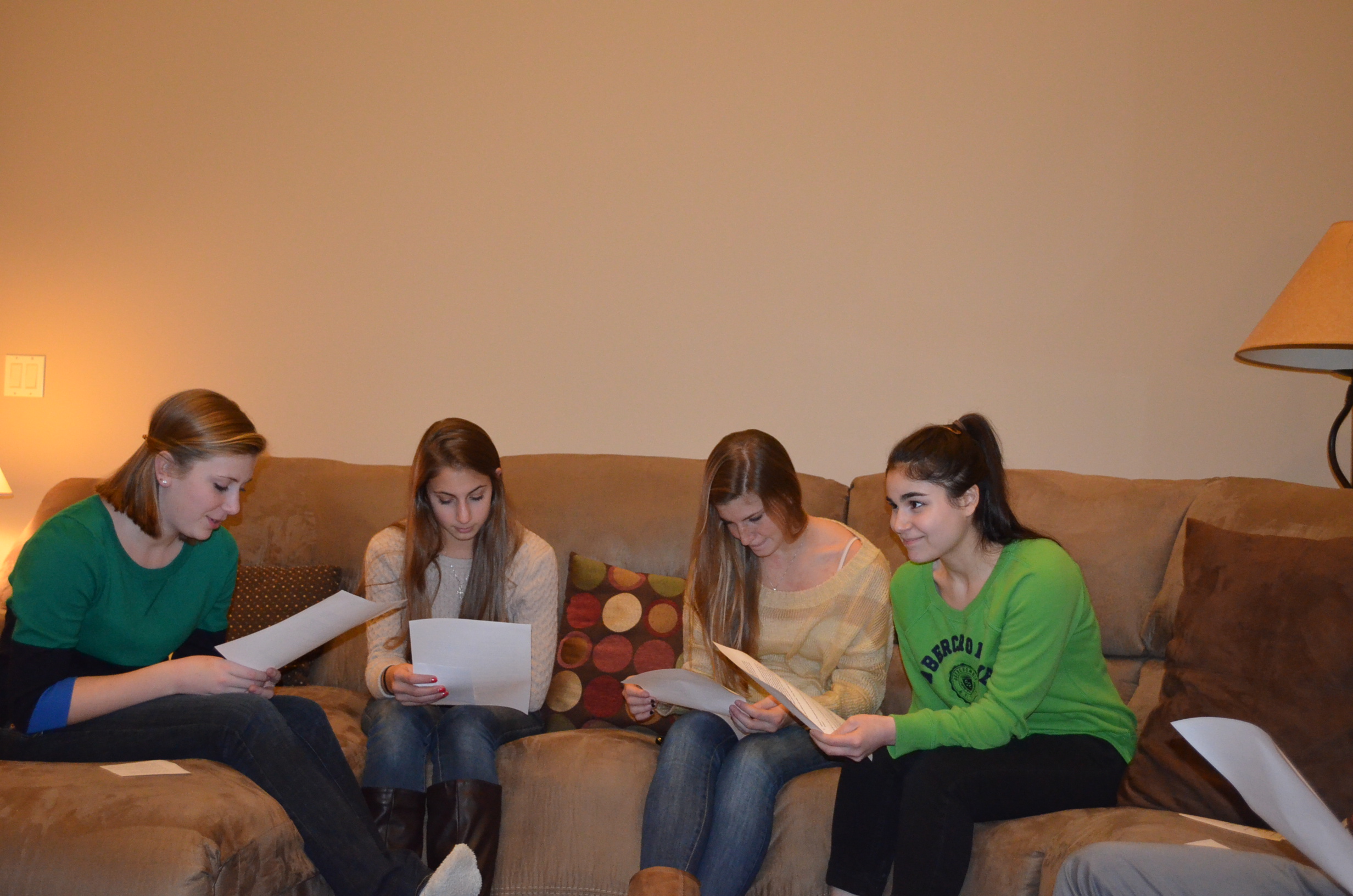 Araratian Armenian School
"A good man leaves an inheritance to his children's children" Proverbs 13:22
The Araratian Armenian School is committed to preserving the culture and heritage of the Armenian people by providing a curriculum which incorporates Armenian language, history, dance and music. St. Mary has a dedicated staff to provide on-going instruction to our youth. Two levels of Armenian classes are held every Sunday from 9:30 am to 10:30 am. Beginner and intermediate levels are determined based on ability.
Superintendent: Carol Nemetz
Teachers: Khoren Bezirdjian, Carol Nemetz, Yn. Anush Vardazaryan, Seta Ghazaryan.
Register for Armenian School here.
church choir
"A good man leaves an inheritance to his children's children" Proverbs 13:22
The Armenian Church is rich in its music and literature. The spiritual hymns and sacred music of the ancient church services are preserved and sand sang every Sunday at St. Mary's Armenian Church. Please contact Rose Kasparian (973-479-2488 or rkasparian@optonline.net), our choir manager if you want to sing at St. Mary's choir.
ENDOWMENT FUND
"A good man leaves an inheritance to his children's children" Proverbs 13:22
The St. Mary Endowment Fund was created in 1986 by our Pastor Emeritus, Bishop Houssig Bagdasian and a group of parishioners with a vision for the future. Their mission was to plant seeds for future growth for generations to come. These charter members had the wisdom to know that it would take a consistent and continual cash flow to keep our facilities maintained and preserved for years to come.
They started with small sums of donations and with continued faith in our parishioners, asked for pledges and contributions to build the fund to the level it is at today. Over the years, through dedication to God and His church, they were able to establish a fund that, in the year of 2003, reached the "Half Million Dollar" plateau. Many years of hard work, continued dedication and careful investing has allowed our fund to continue to grow. We are proud of its achievements, even in these distressed financial times. Managing money has never been more challenging, but we have faith that our fund can continue to grow with the faithful participation of our people to preserve our heritage. Yet to be We now ask for your support and to be involved with the future growth of our church. The Endowment Fund is vital to the foundation of St. Mary and will ensure the stability and future of this parish. It stands as a never ending memorial to the stewardship of her children. Are you part of this force? If not, won't you please consider joining by making a pledge today? We can reach the "Million Dollar" plateau if we all make a commitment and a sacrifice for our future. It depends on you to make our Dreams a reality. You can start with an initial minimum pledge of $500 with a payment of only $100 now and remaining payments in full within five years. Direct contributions are also welcomed over the amount of $500. This can be set up for you immediately. Please contact one of our Board Members and they will be glad to assist you in establishing the type of fund to meet your needs.
Consider your options: 1. Establish a fund today. – In your name. – In the name of a deceased loved one. – In the name of a loved one, a parent, a spouse or a child. "I will establish your seed forever" Psalms 89:4 2. Add to an existing fund. Make a contribution today and a commitment to contribute each and every year hereafter. This gift will keep on giving to help the future of our church. "God loves a cheerful giver" 2 Corinthians 9:7 3. Include St. Mary Armenian Church in your last will & testament. Imagine gifting a portion of your estate as a living memorial. A bequeath will provide a God-pleasing service to the church's mission in perpetuity and will secure the vision of your children's children.
men's club
The purpose of the Men's Club of Saint Mary Armenian Church is to strengthen and encourage our members to live more fully in Christ's image through the expression of social, spiritual, physical and intellectual gifts while fulfilling the Church's mission in our community.
The leadership of our Club consists of a Pastor, Chair, Vice-Chair , Treasurer and Secretary, all of whom work cooperatively with our members in planning, organizing and directing activities and functions supporting the mission of the Church. The election of officers occurs annually; to maintain the ongoing validity of the Club. Officers are limited to two consecutive one-year terms. We charge no dues or fees for membership on our club.
Our meetings begin and end with prayer, and the spirit in which we approach our endeavors remains focused on Christian principles. We accept the teachings of our Armenian Apostolic Orthodox Church faith and strive to practice those teachings in our daily living.
Please consider attending a meeting and becoming a member of our Men's Club. We invite you to join as we move closer to Christ.
For more information please contact Der Arakel at 201-898-7124 or email at fr.arakel@yahoo.com.
sunday school
Sunday 10:30am - 12:00am
The mission of the Sunday School of the St. Mary Armenian Church is to bring children closer to God through a nurturing life of prayer, reflection on The Bible, and knowledge and faith of the Armenian Orthodox Apostolic Church.
We welcome and encourage everyone to join our classes and learn more about the Faith handed down to us straight from the Apostles of our Lord, Jesus Christ! Sunday School is free of charge. If you want to register your child/children please [Click Here] to download and complete the application. For further questions please contact the Church office at 973-533-9794.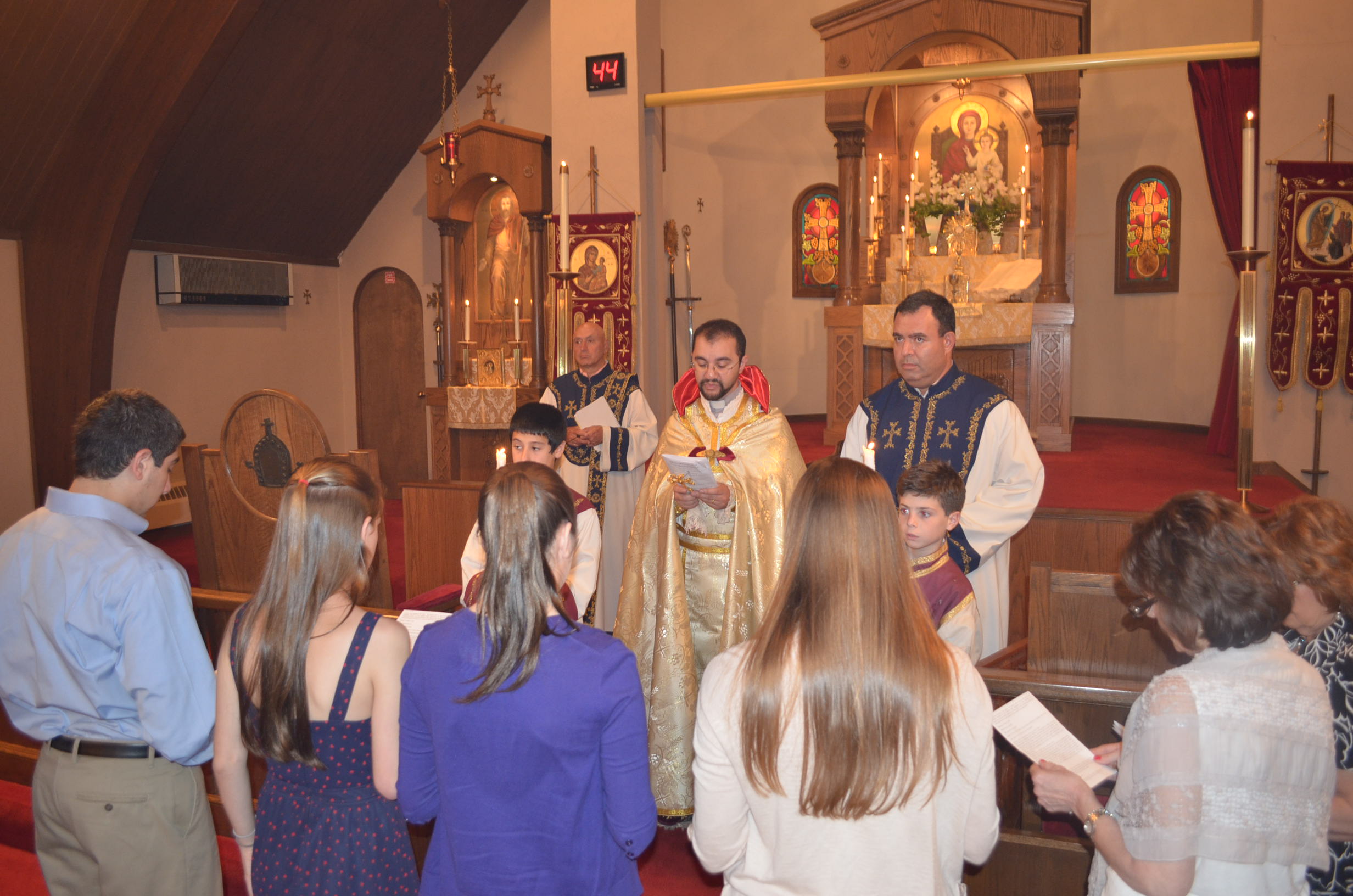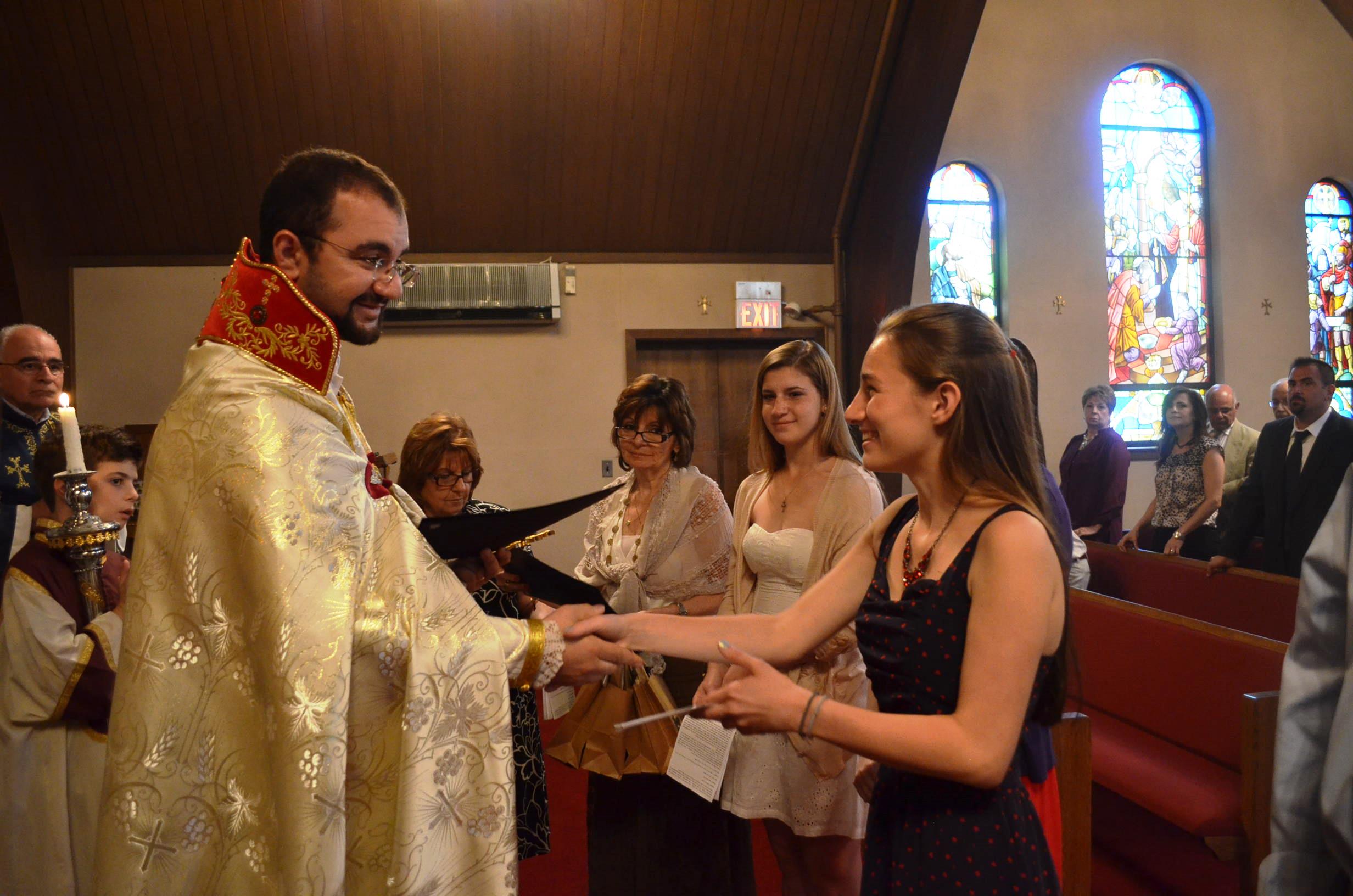 women'S GUILD
The Women's Guild Central Council was established in 1986. Its mission is to live the Christian faith according to the teachings of the Bible, doctrines, traditions and heritage of the Armenian Church. The Parish Guilds and the Central Council sponsor many national and international projects including Women Saints Day, the Annual Women's Guild Assembly, fund-raising events (such as the ongoing "Ornaments as Keepsakes"), the Children of Armenia Sponsorship Program (CASP) which benefits orphans and needy children in Armenia, and the Schoolbag Project for Armenian children which provides much needed encouragement to school-age children in Armenia and includes book bags filled with children's Armenian Bibles and basic school supplies.
St. Mary Armenian Church's Women's Guild meets the first Wednesday morning of each month. The purpose of the Guild is to encourage, assist and teach our members to live our faith in conformity with the teachings, doctrines, traditions and heritage of the Armenian Church. The Women's Guild of St. Mary was established in 1938 and has been a backbone of the parish for over 75 years.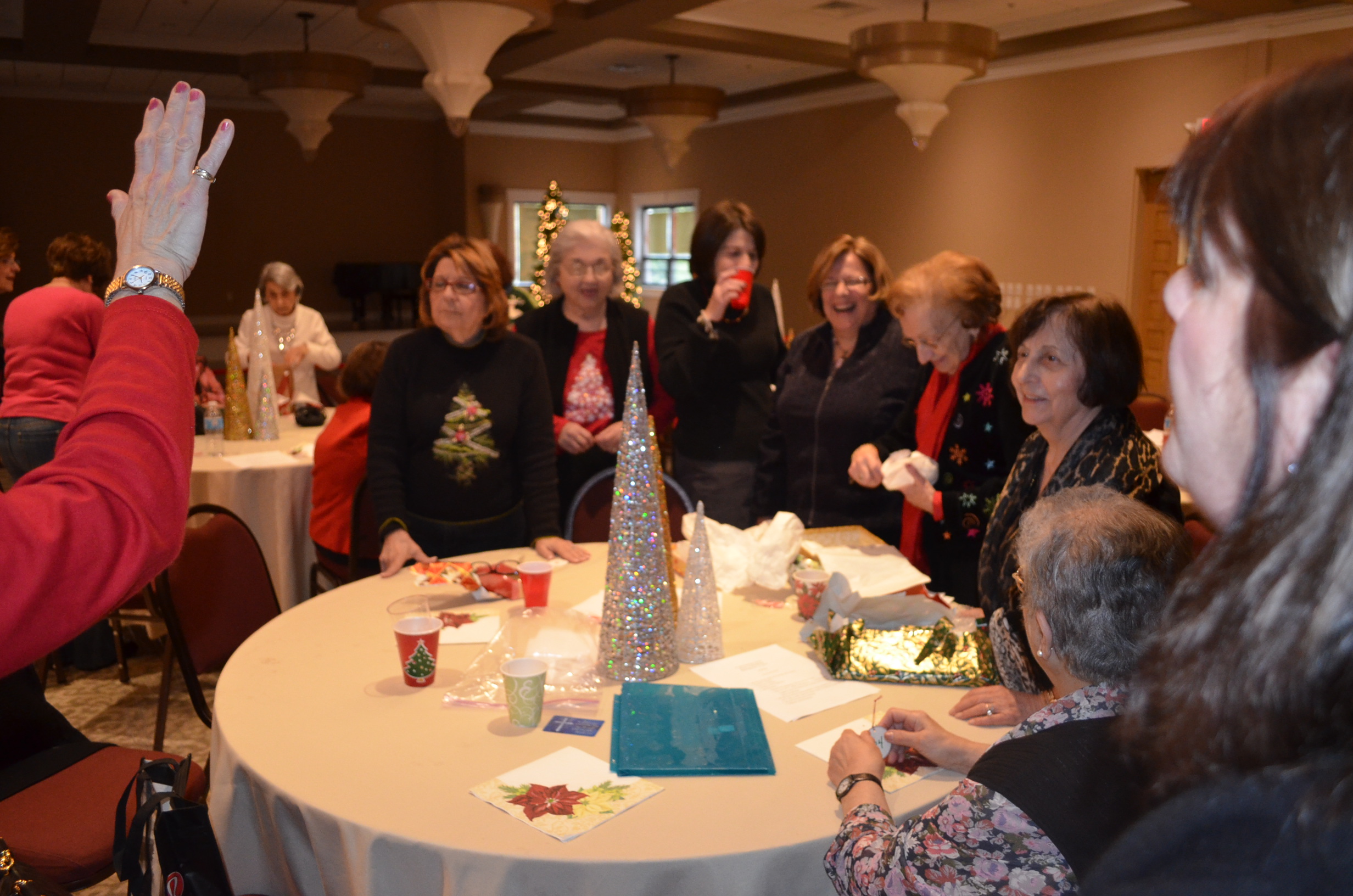 ypa
This organization for adults meets the second Saturday evening of each month. The YPA assists the ACYOA and Sunday School as well as the mission of the Church. Many functions include the 50/50 Raffle, monthly meetings and dinners and various outings and presentations throughout the year.
Valentines to the Needy Like every year, the YPA is again collecting cash donations, non-perishable food items and miscellaneous household items for the annual Valentine's Day gift baskets to be distributed to the needy elderly of the Township of Livingston. Contributions can be left in the basket found in the vestibule of the church. Please consider making donations in cases of 12.
Financial donations are appreciated and will be used to purchase necessary items to fill the baskets. Contributions can be made until Friday February 4. Monetary gifts can be left at the office, or with Der Hayr.